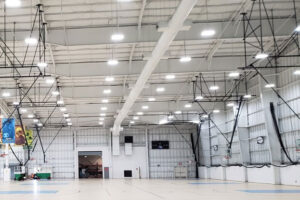 Even though LED technology is still in its early stages, its application has widely spread to many business establishments and households. LED lights last up to 20 times longer than their traditional counterparts. Most importantly, LEDs are energy-efficient. LEDs consume up to 90 percent less electricity than CFL and incandescent lights and are environmentally friendly. How you intend to apply LED lights should influence your choice when buying. Here are some factors you should think about when shopping for LED lights.
What Is The Purpose Of The Lighting
Every industrial space or residential space has its own lighting needs. Some areas have more specific lighting requirements, while others require more general lighting. LED light bulbs are ideal for small offices and residential interiors because they provide more energy-efficient lighting. General lighting with LED is more convenient and adaptable, producing less heat. Similarly, LED is also ideal for task lighting due to its durability, better color rendering ability, and clarity. 
The Color Temperature Of LEDs
The term "color temperature" pertains to the color of the light emitted from a particular light source as perceived by the human eye. Certain light sources produce a warm, brownish hue, while others appear more white. Specialized lights can even produce colors like blue, red, or green, engineered to match any specific color. 
Lumen Output
Lumen is a unit of measurement used to describe the amount of visible light that a light source emits. It measures the amount of light emitted by a bulb. More lumens correspond to brighter light and vice versa. Bright or harsh light can cause permanent eye damage. For adequate lighting, a 100 square foot space such as the living room, with a 10 – 20 foot-candle requirement, will need 1000 to 2000 lumens.
Lifespan And Energy Efficiency 
LED light bulbs can last for up to 100,000 hours. Averagely speaking, LED light bulbs will not require replacement for at least 20 years. LED light bulbs also use more than 75 percent less energy than their traditional counterparts. 
ELEVATE YOUR LIGHTING WITH GREEN WAY LIGHTING
At Green Way Lighting, we genuinely value the importance of meeting the needs of our customers. Whether you are searching for lighting solutions for your commercial building or residential property, we have the options available to fit all your needs. Reach us on Facebook, Twitter, and LinkedIn. You can also contact us on our website!