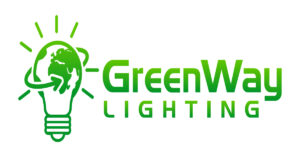 At Green Way Lighting, we pride ourselves on getting the most energy savings for our customers and clients. That is why we are pleased to announce that on May 11th, we were awarded the best overall performance for medium-to-large businesses by Delmarva Power Services and Pepco for the 2022 calendar year!
Delmarva Power And Pepco Service Provider Awards
Every year, Pepco and Delmarva Power honor service providers in Maryland for their exceptional service, efforts, and contributions to the Energy Savings for business programs. These awards aim to recognize and acknowledge excellence in categories such as energy savings, project performance, and overall customer service. All participating Service Providers serving large and small business customers across the Delmarva Power and Pepco service zone(s) are eligible for the awards.
Rely On Green Way Lighting For ALL Of Your Commercial Lighting Needs
If your business qualifies, you can make use of resources such as energy rebates. Once you've chosen an energy supplier in your area, your company may be able to identify ways to reduce your monthly payment. We work with local energy companies to assist consumers in saving money on energy. We also provide a large selection of light fixtures to meet your lighting needs. We can meet all your lighting requirements, including downlights, high bays, linear fixtures, panels, and retrofit kits.
ELEVATE YOUR LIGHTING WITH GREEN WAY LIGHTING
At Green Way Lighting, we genuinely value the importance of meeting the needs of our customers. Whether you are searching for lighting solutions for your commercial building or residential property, we have the options available to fit all your needs. Reach us on Facebook, Twitter, and LinkedIn. You can also contact us on our website!